"Cheezy" Pecan Salad Topping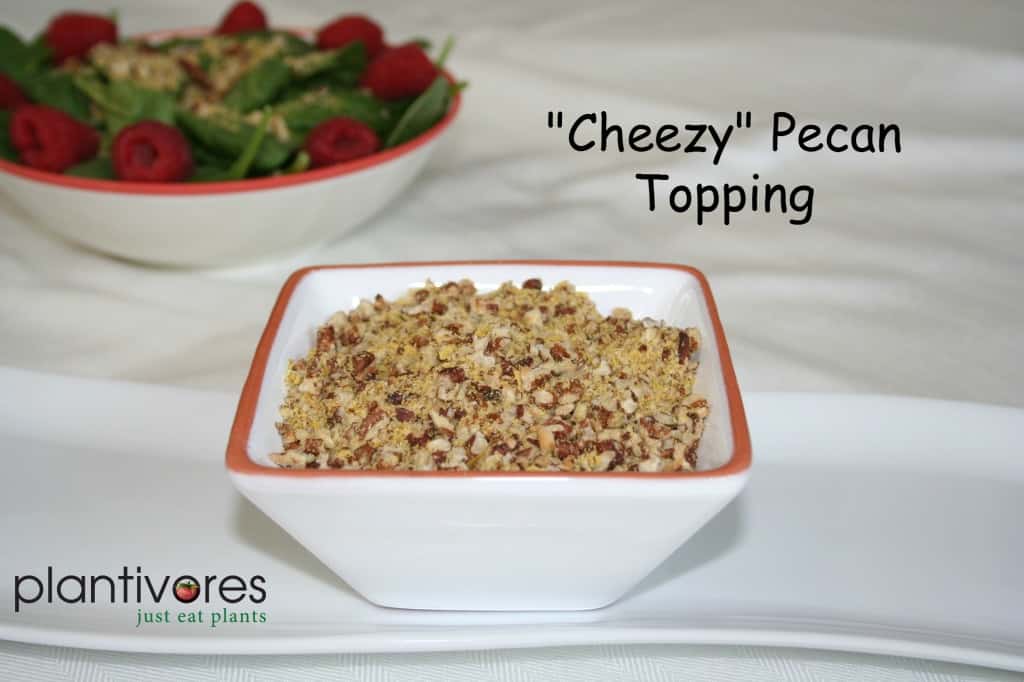 1 cup chopped pecans
2 tablespoons nutritional yeast
2-3 pinches fine-grained salt
Pre-heat oven or toaster oven to 350 degrees.
Line a baking sheet with parchment or non-stick aluminum foil.
Place the pecans on a non-stick baking sheet and spread them out.
Bake them for 2-3 minutes and check to see if they are done.
In a toaster oven they will burn in about 3 minutes if you are not careful.
Once they are browned, but not burned, remove them from the oven and let them cool for a few minutes.
In a bowl add the pecans, nutritional yeast and salt and mix well.
Recipe by
Plantivores
at http://plantivores.com/cheezy-pecan-topping/