Garlicky Dijon Kale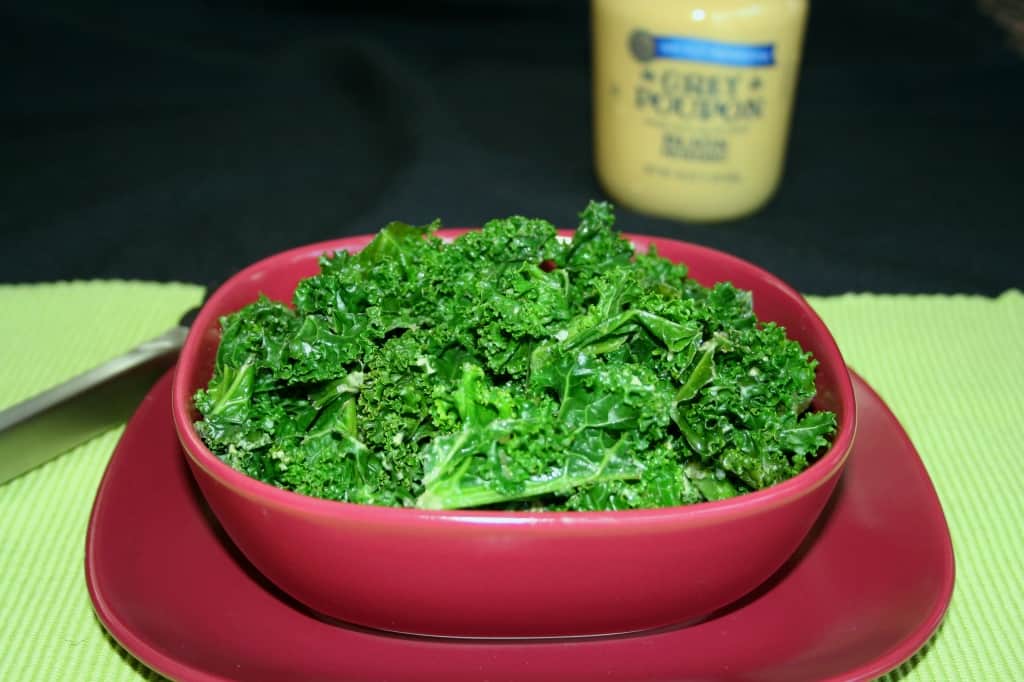 5 cups kale (we used dino kale for this recipe but you can use any variety)
2 tablespoons water
2 garlic cloves, chopped
1 tablespoon Dijon mustard
1 tablespoon slivered almonds (optional)
Salt to taste (optional)
To prepare the kale, wash each leaf carefully and shake off the excess water.
Gently fold the kale in half and hold the thick stem in one hand. With the other hand grab the edges of the leaf and pull away from the stem. For this recipe, you can roughly chop it, rip it into bite-sized pieces or slice into ribbons.
In a large sauté pan, heat 2 tablespoons of water on medium heat. Add the chopped garlic and stir for a minute or so until it becomes fragrant. Do not overcook the garlic as it can become bitter.
Add in the kale, stir to mix in the garlic, cover with a tight fitting lid and cook for 3-5 minutes until the kale turns a bright green color. If you overcook it, it will turn a dingy green and not be as firm. It is still good though.
Remove the lid, stir again and add the Dijon mustard. Stir well until it is mixed in.
Remove from heat, transfer to a serving dish and add the almonds if you desire.
You can add a dash or two of salt if you wish.