Chocolate Peanut Butter Apple Dippers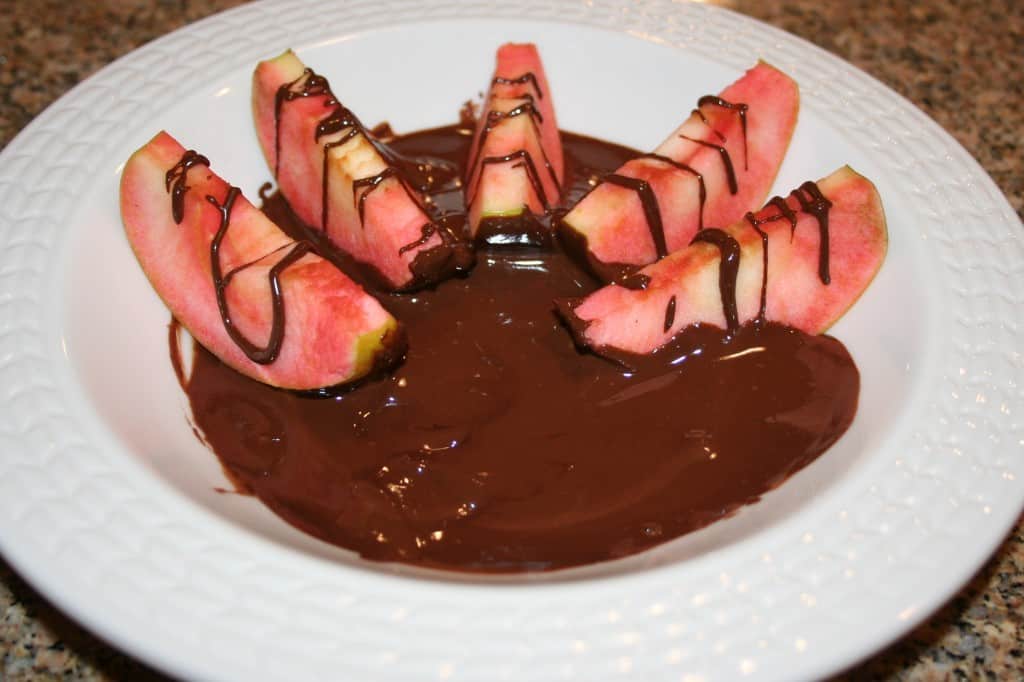 1 apple, sliced
4 Tbs vegan chocolate chips
1 Tbs peanut butter (we prefer brands that contain only peanuts and nothing else)
Add the chocolate chips and peanut butter to a bowl.
Microwave for 1-2 minutes or until melted, stirring every 30 seconds or so.
Dip the apples in the chocolate/peanut butter dip and away you go!
Variations:
You can scale this up to make more by keeping the proportions to 4:1 chocolate chips to peanut butter.
Use almond butter instead of peanut butter.
Use other types of fruit such as bananas, berries, pineapples, pears, etc.
Recipe by
Plantivores
at http://plantivores.com/chocolate-peanut-butter-apple-dippers/