Raisin Rice Pilaf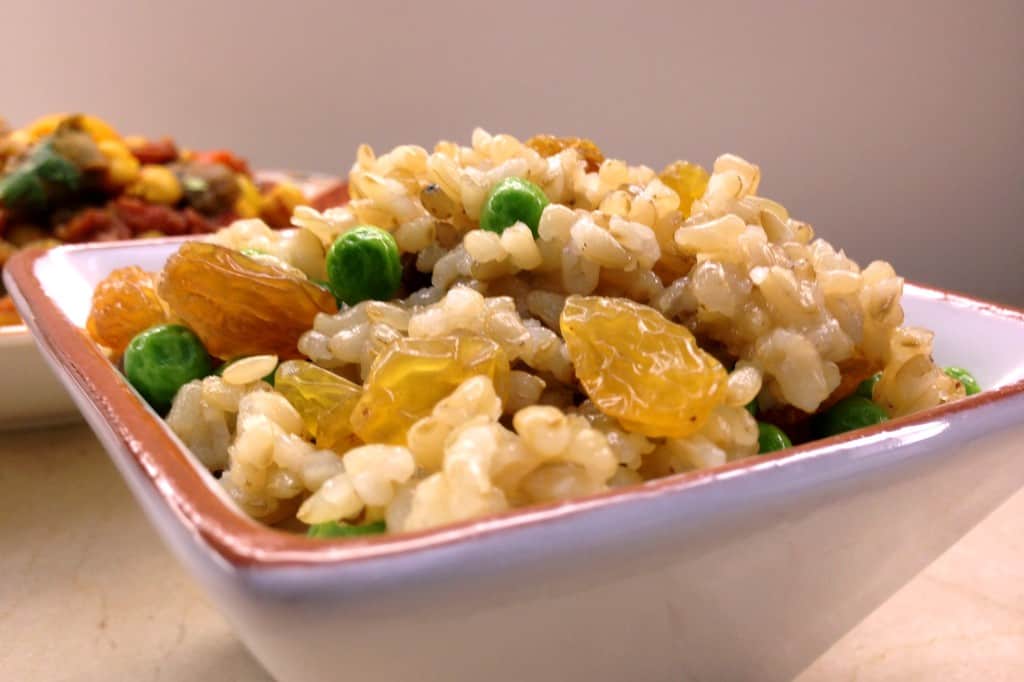 2 cups brown basmati rice
4 cups water
1 tablespoon cumin seeds
1/2 cup peas (use thawed frozen peas for better results)
1/2 cup raisins
Salt (to taste)
1/4 cup chopped cashews or pistachios (optional)
Heat 2 Tbsp of water in a large pot. Add cumin seeds and simmer for 2-3 minutes.
Add the rice and the water and bring to a boil uncovered. Stir once, close the lid and turn the heat down to low. Cook for 15-20 minutes. Then let stand for about 15 minutes before opening the lid. Do not open the lid or you'll get a soggy mess.
Add in the peas, raisins, and nuts (if using) and fluff with a fork.
Enjoy!